Inland DC Servomotor repairs and replacements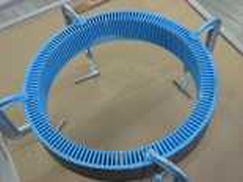 13-inch diameter motor remanufacturing process
13-inch diameter motor rebuild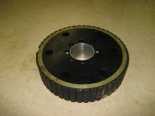 13-inch diameter motor rebuild
Potomac Repair Services has supported Kollmorgen and Inland servomotors and servo drives for many years.

We also design and manufacture a number of Form, Fit, and Function replacements. This saves a lot of money on machine maintenance and avoids costly retrofits.

Contact us. We may have already solved your problem!
For over 50 years, Kollmorgen (now a part of the Danaher Corporation) has been manufacturing high-performance AC servo, DC servo, adjustable speed, stepper, and OEM/custom drives, motors, and control systems. Kollmorgen's products have been used in semiconductor, medical, defense & aerospace, material handling, robotics, machine tools, power conversion, electronic assembly, alternative energy, and hybrid vehicle applications worldwide.
Working on Kollmorgen AC motors, brush and brushless servo motors and drives for over 15 years, Potomac Electric has repaired hundreds of Kollmorgen AC and DC servomotors and amplifiers. In addition, we have developed a unique capability of rewinding, magnetizing, and assembling large Torque Ring Magnets. These motors are often called Torquers. The pictures to your left show the process of completely rebuilding a 13-inch diameter motor.
The list of servo motors we support is constantly growing as we identify the needs of our customers. We are a small business and we understand the difficulty and cost of maintaining the machinery. Please drop us a note on our Inquiry and Quotes page with any questions.
Many of the Kollmorgen servo and drives may be in our Parts Inventory, so contact us with any inquiries for small lot production.