ViaSat servomotor and drive repair and replacements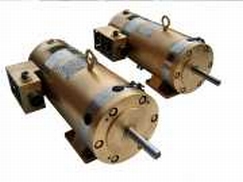 ViaSat Repair, Refurbishment, and Replacements
ViaSat Repair, Refurbishment, and Replacements
Potomac Repair Services offers 20 years of experience in servomotor and servodrive repairs for Viasat machines. We also manufacture and design Form, Fit, and Function replacement parts.

Contact us! We may have already solved your problem!
ViaSat has been a leading manufacturer of reliable antenna pedestal equipment for the last fifty years. It acquired Scientific Atlanta's satellite network business a few years ago.
For over 15 years, Potomac Electric has supported and repaired various ViaSat servo motors, such as MT7070-007AB, and high-performance power amplifiers, such as models 3639 and 3634. We have also supported many Army, Navy, and Air Force Repair Depots with refurbishments and repairs of Scientific Atlanta and ViaSat radar and antenna pedestals.  
We at Potomac Electric pride ourselves on saving our customers' money by maintaining and running current and obsolete automation equipment for military and aerospace. We are continuously working on developing replacements for obsolete or very expensive parts. We will update this page as more replacements become available.
RETROFIT OLDER PEDESTALS WITH NEW SYSTEM!
We are a small business and we understand the difficulty and cost of maintaining the radar and antenna installations. Please drop us a note on our
Inquiry and Quotes
page with any ViaSat or Scientific Atlanta servo motor, servo amplifier, controller, and slip ring repair or retrofit/replacement question or inquiry you may have.
Many of the Viasat servo motors and drives may be available in our Parts Inventory, so please contact us if you have any small-lot production needs.